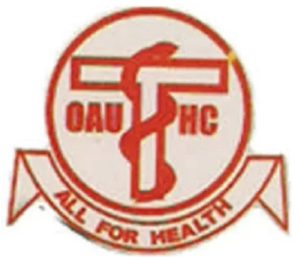 Obafemi Awolowo University Teaching Hospitals Complex Recruitment for Director of Administration
The position of Director of Administration is open for recruitment at Obafemi Awolowo University Teaching Hospitals Complex for qualified and suitable candidates. Interested persons should kindly apply below.
The Obafemi Awolowo University Teaching Hospitals Complex, Ile-Ife, one of the foremost Teaching Hospitals in Nigeria, was founded on the Ife Philosophy as a guiding principle that focuses on an integrated healthcare delivery system approach with emphasis on comprehensive healthcare services comprising primarily at the base, secondary and tertiary services at the hospital settings. The institution has six (6) healthcare hospital units with a 780-Bed complement and 55 Dental Chairs offering diverse and specialized services.
The vision of the institution is to become a leading center of excellence in every Clinical Training and Support Service while its mission is to provide quality healthcare services, Manpower Development through Training and Research for the overall benefit of the Patients and Society.
Applications are invited from suitably qualified candidates for the position below:
Job Title: Director of Administration
Location: Ile-Ife, Osun
The Position
The Director of Administration will be Secretary to the Management Board and be responsible to Chief Medical Director to give effective leadership towards the achievement of the vision and mission of the hospital in order to transform the institution into a 21st-century world-class standard.
Functions
Successful candidates will be responsible to the Chief Medical Director for the effective functioning of all the administrative divisions in the day-to-day management of the Teaching Hospital and also serve as the Secretary to the Management Board,
Qualifications and Requirements
Candidates should possess a good Honours Degree from a recognized University in any of the disciplines of Social Sciences or Humanities or Education and evidence of completion of or exemption from the NYSC.
Holders of a University Degree in Education must compulsorily have Masters's Degree in Public Administration (MPA). Possession of a Master of Science (M.Sc.) degree with a specialization in Public Administration from a reputable university will be an added advantage.
The candidate must also be a member of the Institute of Health Service Administrators of Nigeria.
In addition, candidates must have at least Twenty-five (25) years of cognate administrative experience in a Teaching Hospital or any other institution of a similar standard, five (5) of which MUST be in the Deputy Director grade and not earning below CONHESS 14 (GL 16) step 9.
Salary and Allowances
CONHESS 15 – N4,677,846.00 – N5,678,595.00 per annum.
Condition of Service:
These are as obtainable in the Federal Public Service of Nigeria.
How to Apply
Interested and qualified candidates should download, fill and submit their completed forms with Photocopies of all relevant Credentials / Documents and Twenty (20) copies of up-to-date Curriculum Vitae to the Office of:
Ag. Chief Medical Director,
Obafemi Awolowo University Teaching Hospitals Complex,
P.M.B. 5538,
lle-Ife, Osun State.
Click here to download the employment form (PDF)
Note: Candidates should request their three (3) referees to write to the Chief Medical Director / Chief Executive of the Obafemi Awolowo University Teaching Hospitals Complex, lle-lfe, before the closing date
Application Deadline
16th January 2023.