Best Car Insurance Companies
There are numerous insurers to choose from when looking for car insurance. While there are numerous auto insurance providers, not all of them will provide the coverage you require at a price you can afford. With so many options, it's critical to find one that fits your budget and coverage requirements.
We evaluated several top insurance providers to help you narrow down your options. These are the best car insurance companies for 2023, according to our in-depth expert analysis.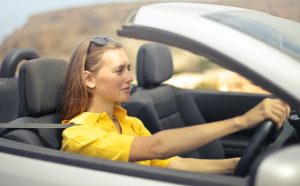 Best car Insurance Companies
Overall winner: State Farm Insurance
Best Cheap Car Insurance and Best for Young Drivers: Erie
Best for Drunk Drivers: Sentry
Recommended for High-Risk Drivers: New Jersey Manufacturers Group
Best for Bundling with Home or Other Policies and for Multiple Vehicles: Progressive
USAA leads as the best option for military families.
Allstate is the best option for discounts.
Auto-Owners are the best choice for safe drivers.
State Farm Insurance
State Farm is our top pick overall because it provides affordable and comprehensive nationwide coverage. This provider also has high ratings for customer satisfaction and financial stability.
Pros and Cons
Pros
A massive local agent network
Financially sound
Cons
In Massachusetts and Rhode Island, it is not available.
Does not provide gap insurance.
Overview
State Farm is our top pick for the best overall car insurance company because of its extensive coverage options, generous discounts, and financial strength. State Farm policies are available in 48 states and the District of Columbia, and the company offers a variety of products such as car, motorcycle, boat, ATV, and RV insurance. There is also 24-hour roadside assistance available.
State Farm insurance provides these following types of auto insurance:
Collision coverage
Comprehensive coverage
Liability coverage
Car rental and travel expenses coverage
Uninsured motor vehicle coverage
Medical payments coverage
Emergency roadside assistance
Rideshare driver coverage
State Farm policyholders are eligible for a variety of discounts. Drivers who switch to State Farm can save an average of $1,127 when they bundle their home and auto policies. State Farm also has a Drive Safe & Save program, which allows policyholders to save up to 30% on their premiums by driving safely. And, if you're under 25 years old and have no at-fault accidents or moving violations, you can save up to 15% on your policy through its Steer Clear program.
If you want to compare policies from different insurers, State Farm offers online car insurance quotes, but you can also get a quote from one of its 19,000 local agents. Once you've found a policy that meets your needs, you can get coverage from a State Farm agent. From there, the mobile app will assist you by allowing you to file and track claims as well as make payments.
AM Best rates State Farm highly for financial strength and JD Power rates it highly for customer satisfaction. According to the National Association of Insurance Commissioners, it also received fewer than average customer complaints about its passenger vehicle coverage (NAIC).
Erie Insurance
Erie offers low rates on car insurance, even to younger drivers under the age of 25.
Pros and Cons
Pros
A website that is simple to use
Provides extensive insurance coverage
Several customer support options
Cons
Does not permit online claims
Service area with restrictions
Overview
Because of its low premiums and multiple discounts for young drivers, Erie is our top choice for cheap coverage and for drivers under 25. It is a well-known insurance company with more than 20 field offices and over 13,000 independent agents.
Erie provides several types of auto insurance:
Comprehensive
Collision
Liability for bodily harm
Liability for property damage
Coverage for uninsured or underinsured motorists
Emergency roadside assistance
Coverage for rental car expenses
New car security
Insurance for motorcycles
Insurance for pets
Insurance for ridesharing
Policyholders can also add Erie Rate Lock and Erie Auto Plus, which offer exclusive benefits such as a waived or diminishing deductible, reimbursement for transportation expenses, and increased policy limits.
Erie offers eight car insurance discounts to help policyholders save money, including multi-policy discounts and discounts for making full upfront payments. Young drivers can save money with Erie because it offers special discounts if they are unmarried and live with their parents, if their parents are Erie customers, or if they complete an approved driver training course.
Sentry
Sentry can be an excellent choice if you have a DUI or another serious offense on your record, thanks to a largely forgiving acceptance policy.
Pros and Cons
Pros
Customer service is available around the clock.
Financially secure
Cons
There are no online quotes.
There are only a limited number of discounts available.
Expensive premiums
Overview
Sentry is our top pick among insurers that provide coverage for DUI drivers. Sentry is a well-established insurance company that specializes in business auto insurance for businesses. It was founded in 1904 by members of the Wisconsin Retail Hardware Association.
Dairyland Insurance, the company's partner arm, handles personal auto insurance. Dairyland provides standard and specialty coverage for automobiles and motorcycles. SR-22 insurance is also available for drivers who need proof of insurance but have a DUI on their record.
Dairyland provides a variety of discounts to eligible policyholders. Several popular discounts include savings when you buy an advance quote or make regular payments. Discounts are also available if you insure multiple vehicles, own your own home, or complete a defensive driving course successfully.
You can begin the quote process online or by contacting an agent for added convenience. You can also make payments or pay your bill online each month. Existing customers can get help 24 hours a day, seven days a week.
New Jersey Manufacturers Group
Although the New Jersey Manufacturers (NJM) Group is not as well-known, it can be an excellent option for high-risk drivers. It provides gap insurance, new car replacement coverage, and a variety of discounts to help you save money.
Overview
NJM, which was founded in 1913, has made a name for itself by advocating for safe driving. The East Coast-based company is only available in five states: Connecticut, Maryland, New Jersey, Ohio, and Pennsylvania, so residents of the West Coast are out of luck.
New Jersey Manufacturers Group provides the following types of auto insurance coverage:
Liability insurance
Medical costs
Coverage for uninsured and underinsured motorists
Collision
Comprehensive
Classic and collector automobiles
ATVs and motorcycles
Personal watercraft and boats.
NJM can provide high-risk drivers with a variety of car insurance options. For those who have a new car, NJM's gap insurance can cover the difference between what you owe and the total cost of damages. This insurer also provides new car replacement coverage if your vehicle is totaled.
In addition, there are 12 total insurance discounts available to help you save money, including safe driver, electronic payment, good student, and full coverage discounts. If you combine your home and auto insurance with NJM, you could save even more money. If you choose to use roadside assistance, you will be charged an additional fee each time you use the service.
You can easily obtain a quote from NJM without contacting an agent, but you will need to call or work with an agent to purchase a policy. After your policy is activated, you can log in to make payments and make changes to your profile.