NACA Recruitment 2023 Application Form: We are delighted to inform you that the National Agency for the Control of AIDS (NACA) is currently recruiting young citizens to fill in the vacant positions in the agency. Would you like the know the requirement and how to download NACA Recruitment 2023 application form Online or Register via their portal? if yes then I urge you not to be in a hurry to like this page because this article contains all the information you need about NACA Recruitment see full details below.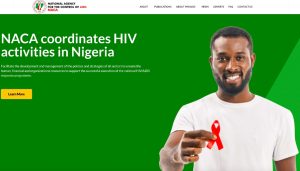 About the National Agency for the Control of AIDS (NACA)
In February 2000, the National Agency for the Control of AIDS (NACA) (formerly National Action Committee on AIDS) was created to organize the country's various HIV / AIDS programs.
Before we show you the basic requirement and how to apply in essential that we list out the vacant positions that you can apply. below are the vacant positions in (NACA) recruitment 2023.
1.) Supply Chain Management Officer
2.) NACA Program Officer
Others Trending 2023 Nigeria Jobs You Can Apply
Qualifications / Requirement for NACA Recruitment 2023.
Bachelor's Degree in Pharmacy, Biochemistry, Microbiology, Physiology, Laboratory Technology, or related field. A postgraduate qualification is an added advantage.
Minimum of 5 Years' experience in Supply chain and Health product Management in Nigeria. Prior procurement and supply chain experience in the framework of the Global Fund grants a further asset.
Full membership of Public Procurement professional bodies is an added advantage.
Certification on Bureau of Public Procurement Trainings.
Experience and certification in Logistics Management of Health Products.
Proven experience in managing service contracts, the supply of health Products.
Strong analytical and report writing skills.
Ability to work under pressure and meet deadlines. Experience working with NACA or similar Government MDA is considered an advantage.
Computer literate in the use of basic standard software such as Microsoft Office.
How to Apply For NACA Recruitment 2023
All aspiring applicant who wishes to apply for the National Agency for the Control of AIDS (NACA) 2023 recruitment are required to click the link below to apply
 NACA Recruitment Application Closing Date
All applicants should note that on 17th August 2023 the portal will be closed.